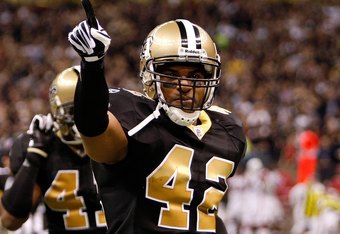 New Orleans Saints safety Darren Sharper told The Times-Picayune his knee is now "110 percent" and stronger than it was before.



"Oh man, I feel like two different people," Sharper said. "No pain, no swelling. I'm excited about the upcoming season, so I can get back to the level I was at in 2009."




Sharper played in eight games last season but only was able to make one start. He only had 16 total tackles. Surely a very frustrating stint after 14 starts in 2009, when he had a total of nine interceptions and 71 total tackles which aided in leading the Saints to their first Super Bowl Championship.

He is one of the Saints 26 free agents playing the waiting game during the unresolved labor issues in the NFL. Monday, Judge Susan Richard Nelson ordered an immediate end to the lockout there are many things nothing was solved.

Sharper hopes and believes everything will fallin into place. When the NFL is ready to work with the free agents as normal and the season is ready to go as planed he will ready to compete.